It's the seventh year of the Rockford Aces, and in that time we have had 41 members, counting all current members and alumni.
23 – more than half – of them showed up for the Aces + Alumni Christmas party on Dec. 22, one of the busiest of the pre-Christmas days. And many more sent their regrets from unavoidable conflicts.
Why did so many of them come back?
Music. The high-level music making is a big part of their connection. Many of them continue to sing in college choirs, regardless of their major, but hold a special pride for the music they made with this group.
Brotherhood. I believe that the connection these men feel towards their high school choir is stronger because of the all-male Aces experience. That we have given them exemplary musical experiences over the past seven years is I think less important than the bonding they've developed by being among other like-minded young men.
Work. This has never been a social group first. They are brothers because they share a common purpose and work hard to achieve it. And hard work bonds you to the people working next to you.
Community. We emphasize family as a concept in the Rockford Choirs, and these boys have felt like a particularly close family unit since the beginning.
Now at these reunions, these gentlemen can connect immediately because they know they share these connections.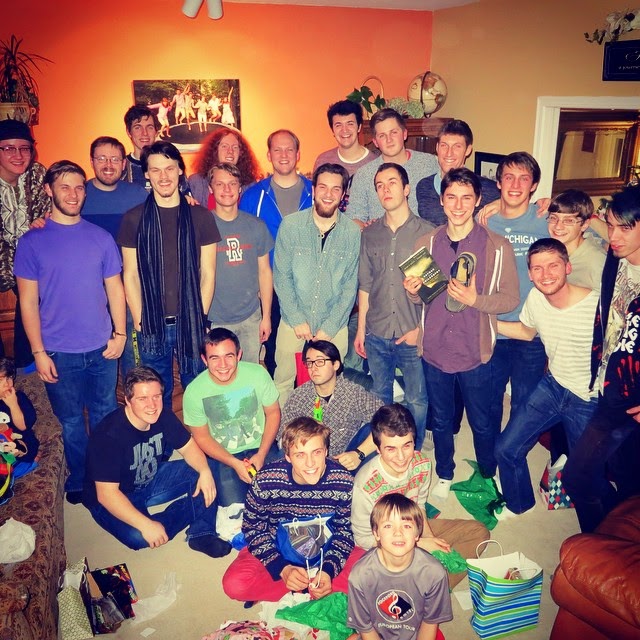 Aces + Alumni
Seeing these young men together, laughing and singing across nearly a decade of life is so gratifying. I am one proud dad.