They're here, they're ready to go. In a few hours The Real Group will take the stage and deliver one of the best concerts you're likely to hear in Michigan this year.
I know this in advance because of their incredible consistency.
I know this because I know the kind of people they are.
I know this because they are celebrating their 30th Anniversary this year, and it's been an amazing thirty years.
I know because this will be my third concert in just over 1 year – in Michigan and in Riga.
I've been a fan of The Real Group since 1996 and still am astounded each time I hear them.
Last year I put together a radius based on how far I'd be willing to drive to see TRG. If you live inside the radius, it's not too late! Hop in the car and DRIVE!
I hope to see you tonight in Jenison for a concert you won't soon forget. I know it.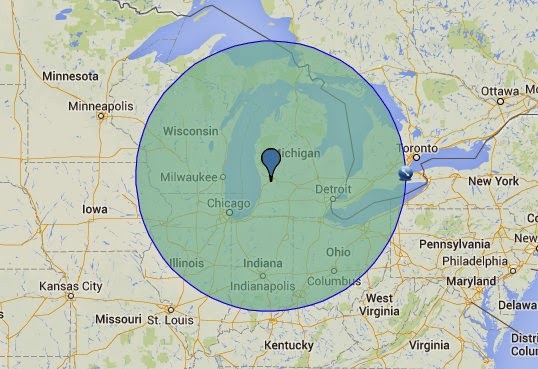 okay, you probably can't make it from Wisconsin or Columbus at this point…
—–
Subscribe to my mailing list
Every Friday I send out an email with
everything I've written that week along
with a few interesting things I've read. Join me.