Yesterday I got to spend the afternoon and evening making music with a 100-voice TTBB choir from 8th-12th grades. They came from a number of schools and came together for a day of rehearsal, performance, and camaraderie.
I feel blessed that I was invited and had a blast working with them. They followed me down the road to musicality, they made jokes, did silly things on stage, danced, tried ideas that didn't work.
We talked about music, about life, about failure and success.
It was scary and exciting and terribly fun to be in front of them; I told them I'd need introvert-therapy for a few days, but in truth I got a lot of energy back from them that will keep me going for a long while.
In all this, I was doubly blessed – I've never in my career had a rehearsal accompanist, and yesterday I had one of the most brilliant musicians and choral conductors I know, my wife Mandy. To be able to share this experience with her was really special.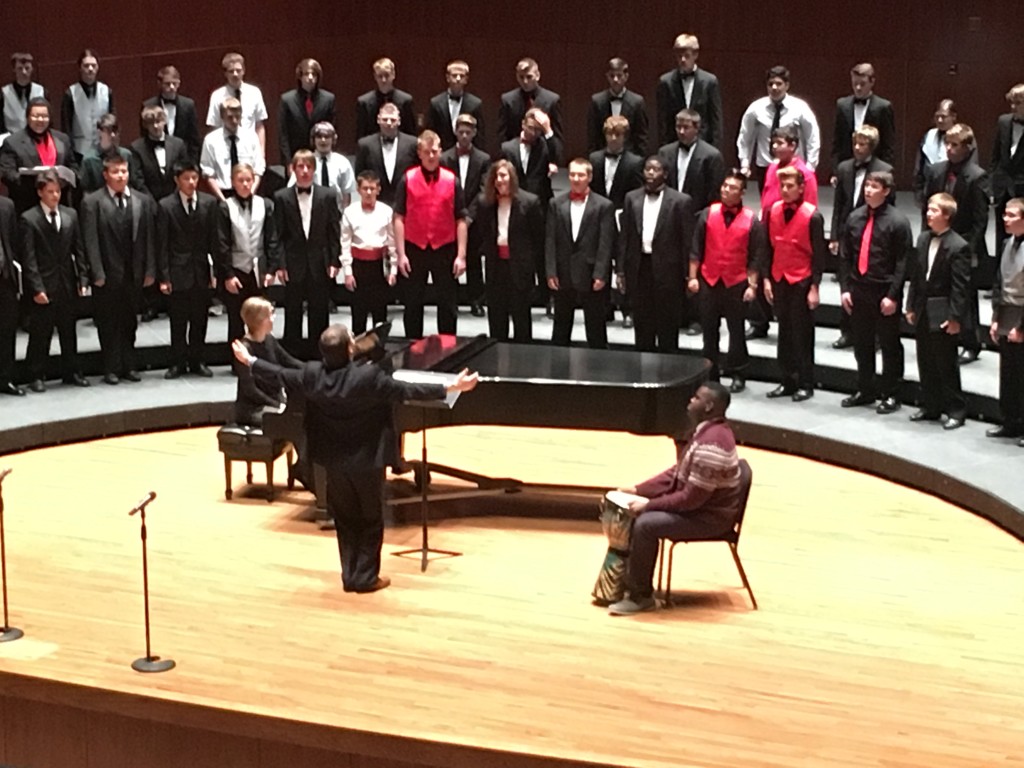 Thank you to MSVMA District 6 for inviting me to come work with their young men. Thank you to the teachers for having them so well prepared that I could work on the music in detail and depth.
Thank you to the schools and parents for enabling these students to miss some school, some athletics, some family time to spend time making art with me.