I don't know if it's a marketing campaign or just coincidence, but many of the best and most famous vocal groups in the world have been popping up on social media – at Cracker Barrel.
Tweeting about grits, sitting on the porch, or in Pentatonix's case doing Q&A's and pop up performances in CBs.
Here are posts from Chanticleer, The King's Singers, Pentatonix, and Stile Antico. I spotted others from The Swingle, Straight No Chaser, and there are surely more I've missed.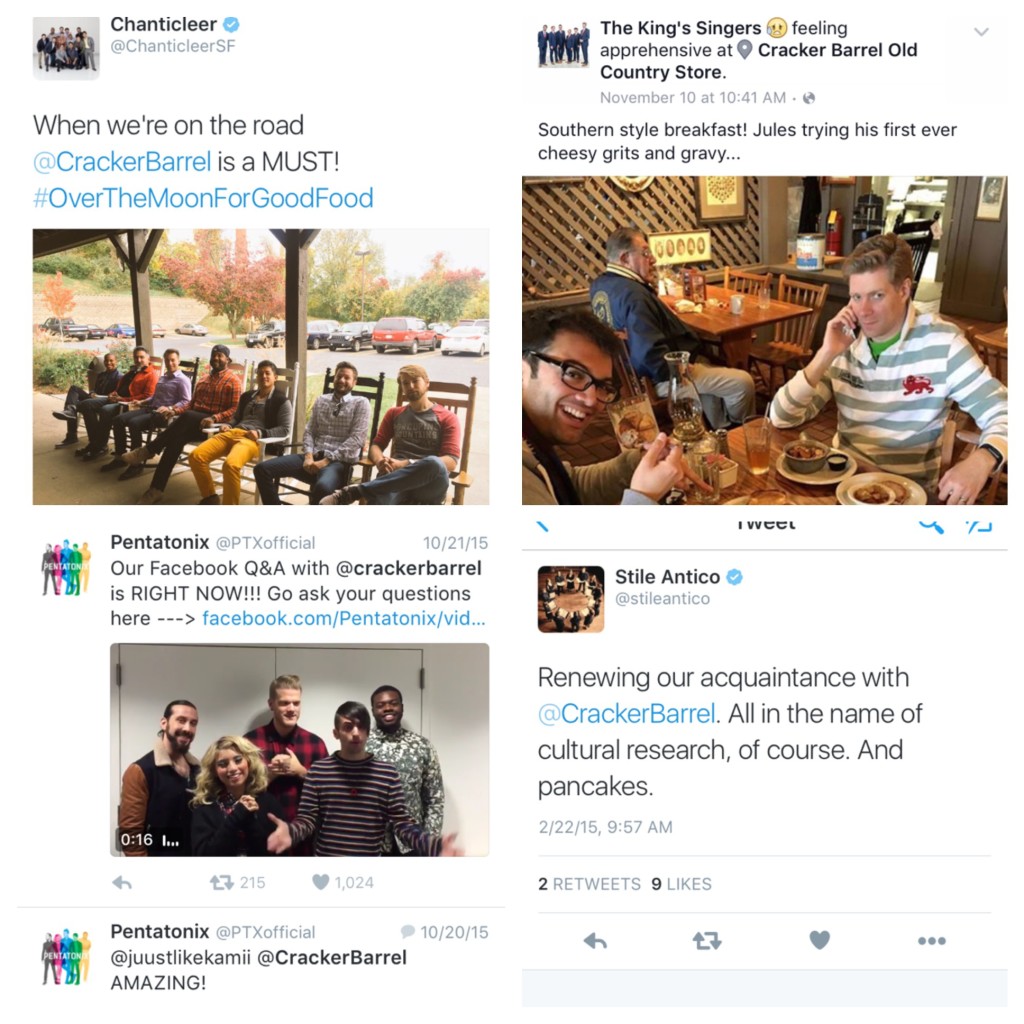 I hope the ensembles are being compensated for their plugging – it would speak volumes to know that Cracker Barrel considers vocal music fans a demographic worth pursuing.